Your rights as an investor | Local company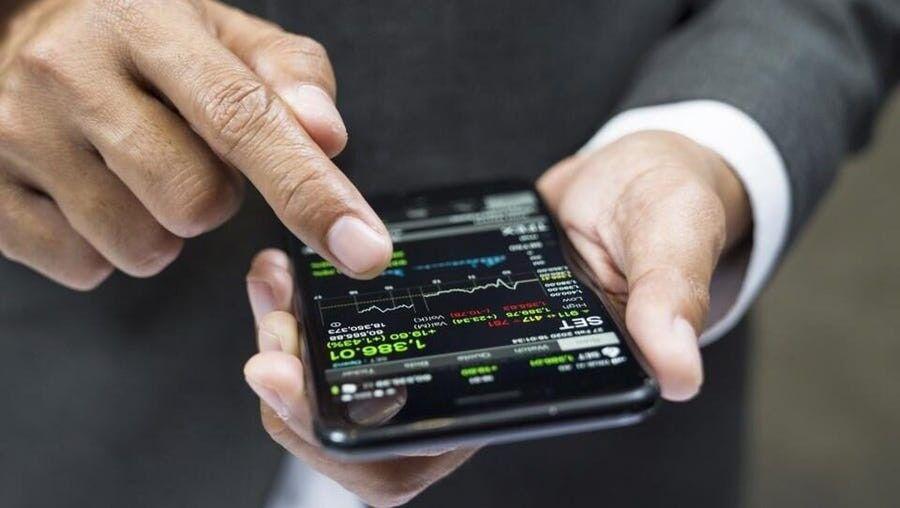 T&T Securities and Exchange Commission
The protection of INVESTORS is at the heart of securities regulation. Investor protection is the ultimate result when market integrity is respected. Several requirements considered by the Securities Act 2012 (SA 2012) and the guidelines and policies of the Securities and Exchange Commission of Trinidad and Tobago (TTSEC) aim to ensure that market participants act in the best interests of their clients / investors. .
In the principle of investor protection are the inherent rights and responsibilities of investors. It is important that investors understand these rights and responsibilities before and during transactions in the securities market. In this continuing article on "investor rights" (the first part is accessible via the following link: https://www.ttsec.org.tt/publications-and-research/?_sft_category=articles), we highlight some of these rights and responsibilities:
l Quality service and sound advice on securities matters from qualified and competent individuals or registered advisers.
l In all securities transactions, investors should be treated in a fair, ethical and respectful manner. In addition, all services rendered should be provided at a fair price.
l Market intermediaries should therefore ensure that their employees who liaise with investors and provide investment advice, as well as other securities-related services, are suitably qualified and competent.
l Responsible investment advice and appropriate investment advice. Market intermediaries should therefore ensure that they exercise appropriate and adequate due diligence with each investor in order to determine investment objectives, personal objectives, time horizon, risk tolerance and other factors. . This information should then be used to ensure that appropriate and appropriate investment recommendations are made to investors.
l Relevant, timely and accurate information about the products and issuers of securities in which they invest or plan to invest.
l This information should be provided by market intermediaries for the proposed products / transactions that an investor is considering. Investors also have the right to receive regular or periodic reports and information after making an investment.
l Information or disclosures provided to investors must be clear, accurate and easy to understand.
l Information received about an investment should also contain all the details that the investor should know, including charges, disputes, commissions, etc.
In addition to the above, investors also have important responsibilities when participating in the securities market. Some of them include the responsibility for:
l Provide information that will enable a broker or advisor to understand an investor's financial situation, investment objectives, experience and risk tolerance.
l Read information documents and investment account statements. Investors should ensure that they understand what statements and information mean and how these documents can help in the monitoring and evaluation of their investments.
l Ask questions. Whenever possible, investors should prepare a list of questions to ask their broker or advisor. These may include: Are you enrolled in TTSEC? Can I see a list of your approved products? Where can I access your financial statements or annual reports? Do you have any other associated costs that I should be aware of? Who will be my direct contact? Investors should also be sure to take note of the answers and explanations provided.
l Keep records.
l In the event that concerns are raised about an investment, it is important that investors retain all material obtained if they are required to make available the information that has been provided and received.
l Keep a record of all investment-related documents such as account statements, instructions to an advisor or broker, and any other important documents related to an investment.
l Although an investor's broker is required to keep a record of every order or trading instruction from its clients, investors are encouraged to use documented trading instructions instead of only using verbal instructions.
How does TTSEC
protect investors?
TTSEC helps to ensure that investors' rights in the securities market are respected in a number of ways. One of them goes through the registration process. Market intermediaries, securities to be distributed and the issuers of these securities must be registered with TTSEC.
There are several criteria that must be met during the listing process before a person or investment product is allowed to enter the market. Through the registration process, TTSEC ensures, among other things, that market participants:
1 Have qualified personnel to fulfill their obligations to investors;
2 Meet certain minimum disclosure requirements, so that investors receive this information; and
3 Meet certain financial conditions
conditions.
Registrants are also assessed periodically to ensure that they maintain the suitability and requirements to remain registered with TTSEC. In the event that a declarant is no longer considered fit and appropriate, the TTSEC has the power to issue a warning; reprimand or suspend; or revoke the registrant's registration, if it is of the opinion that it is in the public interest to do so.
It is also part of TTSEC's mandate to ensure the timely, accurate, fair and effective disclosure of relevant information by registrants to the investing public. Guidance is taken from Part V of SA 2012 which deals with the timely disclosure of material changes, financial statements, annual reports and other registrant material that investors can access at any time. investment decision.
TTSEC has strived and continues to strive to ensure that investors are adequately protected. In addition to the essential role played by TTSEC, investors can and should do their part to facilitate their own protection by knowing their rights and exercising their responsibility at all times when participating in the securities markets.
For more information on the securities market and the role and functions of TTSEC, please visit our website at www.ttsec.org.tt. To become a smart investor, check out our investor education website: www.investucatett.com, take the online course and test your
knowledge in our interactive investing game — InvestorQuestTT.
You can also contact us via
Facebook; Twitter, Instagram,
LinkedIn or YouTube.